Announcement:A New Look...
We are pleased to be announcing our transition to a new logo that preserves our historical angular style, while bringing a modern, futuristic, looking forward feel. The design is heavily influenced by a chevron arrow style that moves your eyes across the logo in a single sweep, emphasizing efficiency and progession, while maintaining a strong, striking look that can fit any application. The new design emphasizes the "Operations" text as it moves it from the bottom in a small space up to having a greater presence.
The new style has three general forms:
Full:


Slim:


DBO "Lock":
At the top left of this article.

Announcement Poster: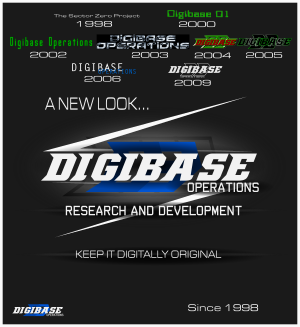 (click to enlarge)